Meet The Beagles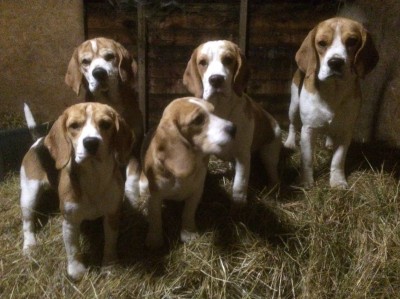 Welcome 
Welcome to the site of Blunderhall Beagles. We are a small show kennel situated in Saddleworth, Lancashire. I regularly show my beagles with success at both championship and open shows. They not only look good but have amazing personalities as well.

I am a Kennel Club Assured Breeder and Licensed by Oldham Council. I have been awarded the highest rating of 5 stars ⭐️⭐️⭐️⭐️⭐️

The Kennel Club is the only organisation accedited by the United Kingdom Accreditation Service (UKAS) to certify dog breeders under the Kennel Club Assured Breeder Scheme.

This means that the Kennel Club is recognised as an impartial and competent inspector by the government's sole national accreditation body. This gives the puppy buying public additional confidence that as a Kennel Club Assured Breeder, I am committed to meeting and maintaining high standards for caring for the health and welfare of my puppies and breeding bitches, and I am the best point of contact for buying a healthy, happy puppy. 
As a Licensed Breeder I have also met the strict criteria required by the local council who operate under DEFRA guidance.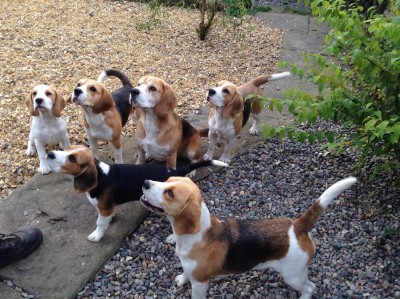 Our Pack!
All our beagles are part of the family and very much loved. We breed with the aim to produce beagles that conform to the breed standard making them lovely looking, healthy, strong, correct dogs with wonderful temperaments for both pet and show homes. All our beagles are health tested.
Contact Information
Blunderhall Beagles
Saddleworth
Lancs
Tel Sharon on 01457 877368/ 07921 506332