Blunderhall Dog Food 
Grain Free Range
The Grain Free Range includes a selection of the finest freshly prepared nutritious and highly digestible animal protein sources. The range has been formulated with sweet potato and potato to be suitable for dogs with grain intolerance/sensitivity. The food is produced using human grade quality produce, cooked using a new method called Freshtrusion which cooks the food at a gentle 90 degrees keeping in freshness and protecting proteins.
High 50 - 60 % fish/meat content 
Prebiotics to help support digestion. Helps produce smaller, firmer stools
Naturally preserved using rosemary extract. No added artificial colours or preservatives 
Added Omega 3 supplement th help support healthy skin and coat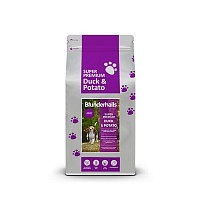 Super Premium Range
The super premium range benefits from a variety of high quality protein sources. The range provides a selection of hypoallergenic recipes formulated without common food allergens for dogs - beef, pork, wheat, wheat gluten, dairy and soya.
Contains vitamins and minerals to help maintain a healthy immune system 
Contains Omega 3 & 6 essential fatty acids to help maintain a healthy skin & shiny coat
Contains beet pulp a good source of soluble and insoluble dietary fibre which are important for maintaining normal intestinal transit times and motility 
Naturally preserved using rosemary extract. No added artificial colours or preservatives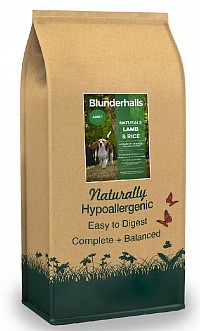 Naturals Range
The Naturals range offers a smaller selection of recipes that benefit from the finest freshly prepared protein sources. The range is especially formulated for pets with sensitive digestion
Hypoallergenic for everyday health and wellbeing. Formulated without beef, pork, wheat, wheat gluten, dairy, egg and soya
Chickory extract to help maintain healthy gut bacteria and aid digestion 
Rice and barley to help sensitive digestion by being gentle on a dogs digestive tract
Naturally preserved using rosemary extract. No added artificial colours or preservatives